Pyrotec Systems

 – Protecting your Property
We have been Protecting Life & Property across Oxfordshire and surrounding counties for the past 40 years
We are currently looking for enthusiastic people to join our team. Please visit our recruitment section for details.
Welcome to Pyrotec Services Ltd
Welcome to Pyrotec Services Ltd. We are a long established company with 40 years experience, having been established in Oxfordshire in 1979 by personnel with considerable experience in the fire protection industry. Over the past fourty years the company has grown progressively to the point where it is the principal fire and security company in its geographical field of operation. Our principle areas of operation are Oxfordshire, Berkshire, Buckinghamshire, Wiltshire and the Home Counties.The continuing successful development of the company has resulted in our being able to offer the following services, carried out to the company's high standards: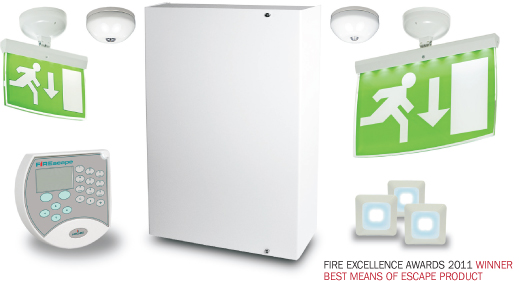 With Hochiki's vast expertise and heritage of cutting-edge design and technology, has developed FIREscape, the unique, highly cost effective and environmentally friendly emergency lighting system that incorporates the latest in LED and battery technologies.
Low Cost

High Quality

Low Maintenance

Extra Low Voltage

Low Carbon Emmisions

Innovative Technology
See some of our latest work
james
UTC Oxfordshire student, Jack O'Donoghue, has been accepted onto an apprenticeship scheme with Pyrotec Services Ltd.
Jack was one of two apprentices to be offered a position at the company, starting full time in January 2017. […]
james
Pyrotec Fire and Security Ltd has supported a top UK university in developing a high-performance fire safety solution for the new headquarters of its Mathematics institute which opened at the end of 2013.
The large £70 million […]
Pyrotec Services supplied the equipment and worked with Walker Brothers the main electrical contractors on the phased installation and commissioning of the fire alarm system. The system was finally integrated into the main hospital site multiplex system which monitors the whole of the hospital site.
Pyrotec Services were specified by the University of Oxford Safety Office for the supply and commissioning of the fire alarm system working with Lowe & Oliver, the main electrical contractors responsible for carrying out the installation. Close collaboration was necessary with Atelier Ten, the system designers, and other equipment suppliers to ensure that the complex fire alarm cause and effect requirements where met.